Welcome to my contribution to the Books to Movies Giveaway Hop.  I hope you will stay a few minutes and get to know a little about me, my books and my regency era research.  
Jane Austen's Pride and Prejudice has been made directly  into move form no less than four times and has been re-imagined into movie form multiple times with Bridget Jones' Diary, Bride and Prejudice and others.
I write sequel and re-imaginings of Jane Austen's work, Pride and Prejudice in particular.
For this Giveaway I will be offering a total of 4 ebooks and 2 audiobooks. E-books can be in kindle, epub or pdf format. Click on the book covers to read a preview of the book. All prizes are available internationally.
When Elizabeth's father, Rear Admiral of the White, Thomas Bennet, retired from His Majesty's navy, little did she know her family's battles had only just begun.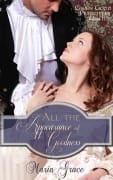 What is a young woman to do? One handsome young man has all the goodness, while the other, the appearance of it.  How is she to separate the gentleman from the cad?
Twelfth Night—a night for wondrous things to happen. At least for other people.  Will Kitty Bennet's inner strength be enough to bring her heart's desire?  On an ordinary night perhaps not, but on Twelfth Night, it just might be enough.