Please welcome historical author Stephanie Cowell this morning.
Writing is such a challenging endeavor. What got you started on it and what keeps you doing it?
I started around seven years old; I was an only child for some years and by myself most of the time so I made up stories.  I made up friends. By the time I was thirteen I was having weekend sleepovers with other girls and we all wrote things and read them aloud. I was writing a novel about pirates, I think – my first! I know nothing about pirates. Why do I keep doing it? I am interested in many times and many people and I love creating a "world" where I can "be" and whether others can find some joy.
What did you do with your earliest efforts? Did anyone read them? Did you still have them?
I may still have stuff from my adolescence. I wrote a novel about Arthur of Brittany, nephew to the wicked King John. It is still somewhere in a box.
What made you choose to write in the genres/time periods you write in?
I write historical fiction because the past fascinates me, because like the writer in "Midnight in Paris," I felt I belonged in an earlier time. My great love is for the Elizabethan period and I have set four novels there (three published). I think I lived there. But I love the Victorian era, 18th century Vienna, Paris in the 19th century and the late classical world, Egypt. I have a lot on a novel set there.
What do you enjoy most in the writing process? What parts of it do you really dislike?
I like the early stages and then when it's all coming together. I dislike the uncertainty of my creative path and the uncertainty of the publishing world. Yet the publishing world connects me to my readers. And I love other people's books so am glad it exists!
If you write in multiple genres how do you make the switch from one to the other? Do you find it a welcome change, crazy-making or a little of both?
I switch centuries fairly easily. I am quite used to it. There wasn't a lot of change in the way people lived over the centuries. Oil lamps or candles or rushwicks for lighting; gas comes in later. But now the world changes every day!
Historical fiction takes a lot of research.
What is the most memorable or interesting thing you've learned along the way?
I think, to pick one thing, it was the expense and preciousness of paper (or papyrus or vellum, whatever.) People used cross-writing in their letters or scratched out old letters from vellum. We make a copy of a full novel in half a second, whereas it used to take someone a month or so. That makes you think.
What do you to keep all your research information and plot ideas organized and accessible?
I have a terrific file system but it's never good enough.
What's the best piece of writing advice you've ever gotten?
Madeleine L'Engle, my mentor: "Listen to your characters." "The book knows more than you do." And that you have to risk failure to succeed.
Tell us a little about your current project.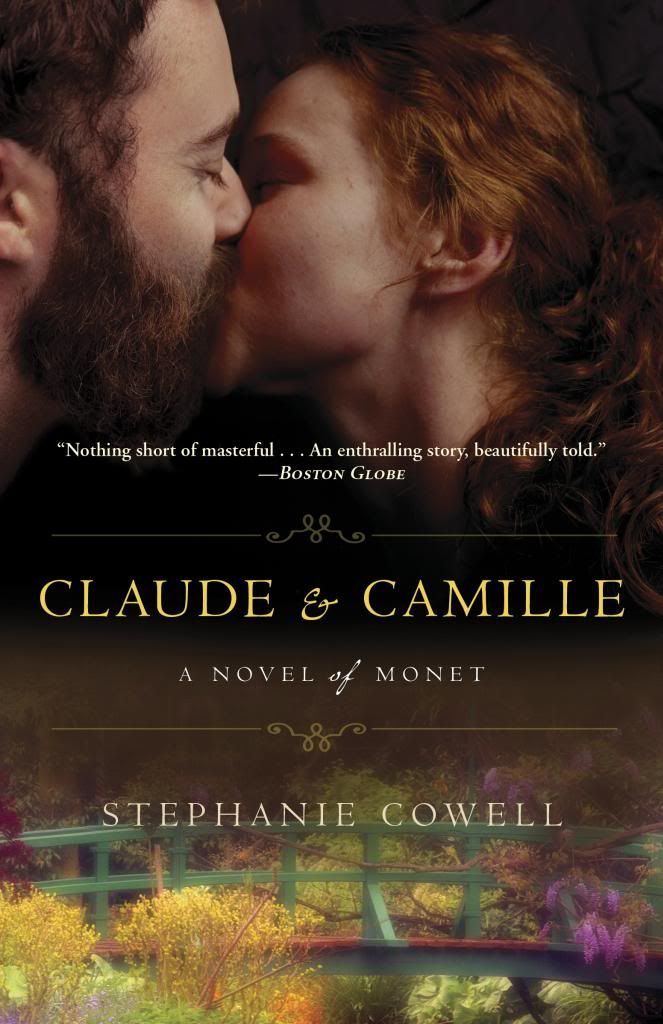 Oh gosh, I have at least two. One is about the crazy year Shakespeare wrote Hamlet and what was going on in his personal life; it's from his pov and that of his unloved wife, his two adolescent daughters who are giving him a lot of trouble, his mother and the widow of an actor with whom he falls in love. It's a mystery and family drama. The second is the love story of the Victorian poets Robert Browning and Elizabeth Barrett Browning, from her point of view. She was balancing her brilliance, and her terrible health and laudanum addiction and a possessive family when she eloped with him.
What's up next for you?
Well, one of the two books above.  And an opera company in NYC just created a singspiel (a play with Mozart's music) from my novel Marrying Mozart. It was quite successful and it looks like it will be traveling on to other theaters/opera companies.
You can find Stephanie at: http://www.stephaniecowell.com