Join me in welcoming my friend Jack Caldwell this morning.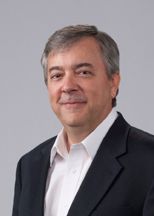 I've always had stories in my head, but I never tried to write, until about ten years ago. I was reading Jane Austen Fan Fiction, and complained to my wife that while much of it was good, much was not. She challenged me to do better. Now that I've started, I can't stop.
·         What did you do with your earliest efforts? Did anyone read them? Did you still have them?
My first effort became my second published novel—THE THREE COLONELS – Jane Austen's Fighting Men. Eventually, all my efforts will be published.
·         What made you choose to write in the genres/time periods you write in?
I enjoy history. It's the real reason I write. It's easier to get people to read historical fiction than pure history. My influences have been James Michener, Herman Wonk, Patrick O'Brian, and Georgette Heyer, among others.
The most interesting periods in history have been the turning points, and those, unfortunately, are influenced by warfare. Much of my writing is set in the Regency, because this is the end of England's competition with France and the beginning of the British Empire.  PEMBERLEY RANCH is set after the US Civil War, when America stopped being a collection of states and became a nation.
·         What do you enjoy most in the writing process? What parts of it do you really dislike?
I enjoy putting words on paper, particularly conversation between characters. What I dislike is the discipline of writing thousands of words a day. It must be done if a book is going to be written.
·         If you write in multiple genres how do you make the switch from one to the other? Do you find it a welcome change, crazy-making or a little of both?
My switching is more of time periods than genres. I've written moderns and westerns, and soon I'll attempt a WWII novel.
·         Historical fiction takes a lot of research. What is the most memorable or interesting thing you've learned along the way?
Something I picked up about WWII. It seems the Allies recruited Cajun French-speaking men from Louisiana to act as translators in France during the Invasion of Europe. Also, Cajuns were recurred by the OSS, the predecessor of the CIA, to work with the French Resistance. It seems Cajun French sounded more like the Provençal French spoken in the countryside than the Parisian French spoken by Canadians, and therefore easier to fool the Germans and Vichy. I plan to write a story about that.
·         What do you to keep all your research information and plot ideas organized and accessible?
I turned one of the bedrooms in my house into a study/office. It's cluttered with books and papers. Also, I have hundreds of links stored in my computer.
As I get plot ideas, I quickly write a short outline and store it in its own folder on my computer. Once I get ready to write, I flesh that out to a full outline. Then and only then do I start writing.
·         What's the best piece of writing advice you've ever gotten?
Write every day, without fail.
·         Tell us a little about your current project.
My new book is called MR. DARCY CAME TO DINNER – a Jane Austen Farce. It's a mash-up of Pride & Prejudice with The Man Who Came to Dinner, the great theatrical farce and movie by George S. Kaufman and Moss Hart.  Basically, Lizzy Bennet accidently causes Mr. Darcy to break his leg, forcing him to recuperate at Longbourn. He can't escape the antics of the Bennet family. Rather than complain, he slowly wins them all over—except for Lizzy. It's very funny.
·         What's up next for you?
I'm finishing a sequel to THE THREE COLONELS called ROSINGS PARK. It explores the Late Regency, after Waterloo. I should have it out in late 2013.
I then begin a series of novels about the history of the City of New Orleans, as seen through the lives of one family. It's called THE CRESCENT CITY SERIES. It will lay out the history of New Orleans from 1812 to 2006. I will be writing the first novel, THE PLAINS OF CHALMETTE, after ROSINGS PARK is done. This will introduce the family as well as tell the real story of the Battle of New Orleans. CHALMETTE is planned to be released in 2014.
At the same time, I'll be editing the three-volume, 300,000-word centerpiece of the epic, CRESCENT CITY, set in modern day New Orleans. Eventually, there will be at least three other books written, one during the Civil War, one during the Yellow Fever and Storyville period at the Turn of the Century, and the WWII book I talked about earlier.
They'll be other Regency novels released too, such as THE COMPANION OF HIS FUTURE LIFE, THE LAST ADVENTURE OF THE SCARLET PIMPERNEL, and PERSUADED TO SAIL.
Jack Caldwell's works can be found on-line at Amazon and B&N, both in print and e-book.
WEB SITE  Ramblings of a Cajun in Exile
AUSTEN AUTHORS – The Cajun Cheesehead Chronicles
FACEBOOK –
TWITTER – JCaldwell25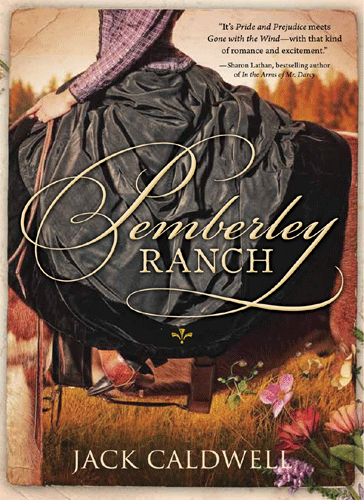 PEMBERLEY RANCH –
THE THREE COLONELS – Jane Austen's Fighting Men –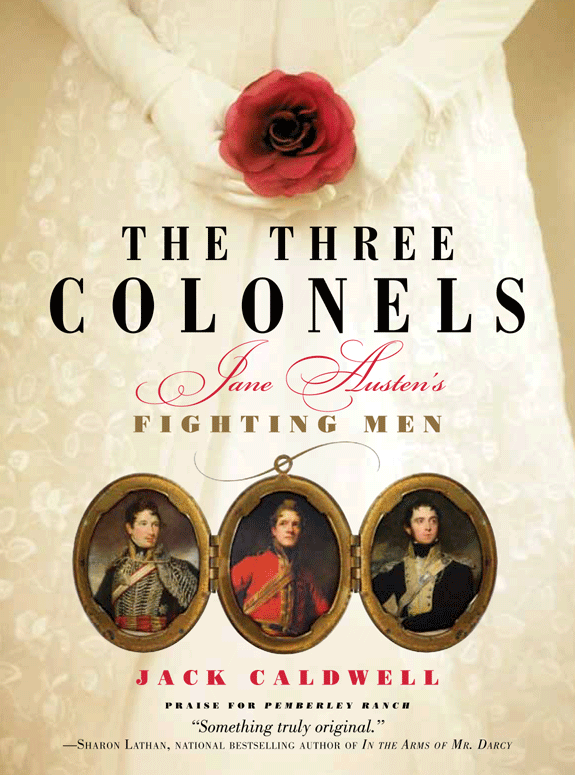 MR. DARCY CAME TO DINNER –
B&N: COMING SOON!