Help me welcome Sally Smith O'Rourke this morning. I hope you enjoy getting to know her as much as I have.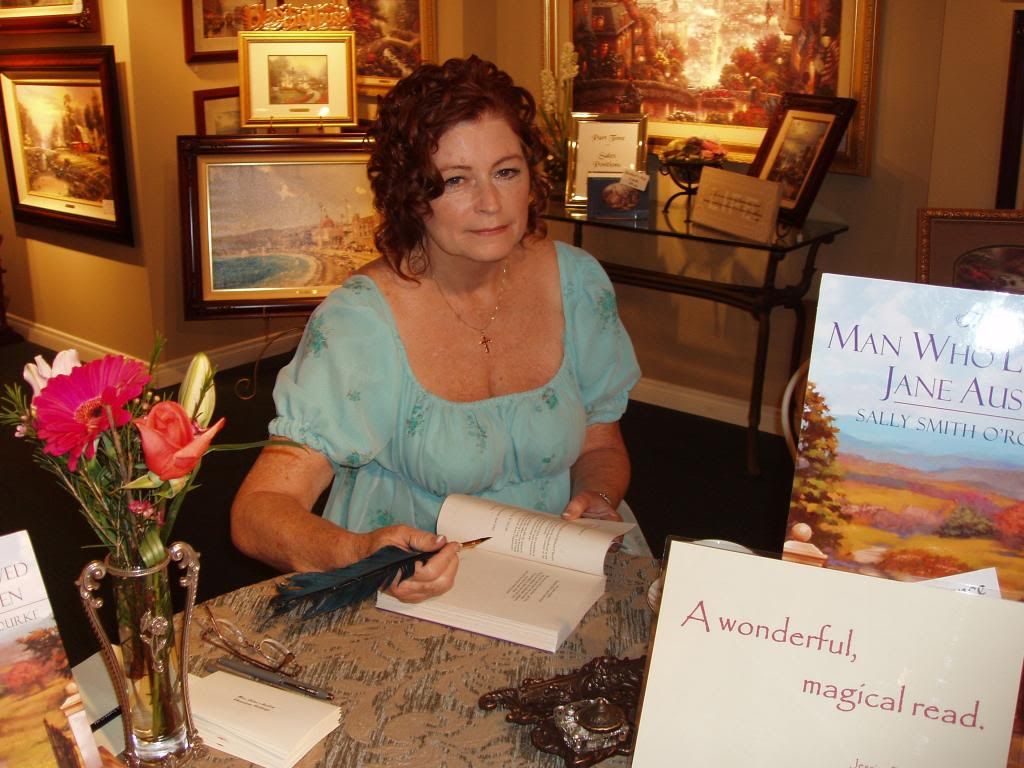 Writing is such a huge task, what got you started on it and what keeps you doing it?
I never thought of myself as a writer although in retrospect I wrote a lot I just never took it very seriously. In high school and college I took speech and drama so wrote a lot of speeches and occasionally a scene, but I never thought of it as particularly creative. My late husband was a writer and published author; he told me that I was good, I just needed practice. Frankly I assumed he was just being nice as was his nature and didn't give it too much thought although I never stopped writing stuff, even if he was the only one who saw it.
One night I was watching a documentary on the Coast Guard and American lighthouses. Did you know there are hundreds of lighthouses on the Great Lakes? Most are not functional any more but it certainly is a measure of our history. Anyway during a few conversations following the television show I made the comment that I bet a lot of the lighthouses were haunted, after several in depth conversations we started working on The Maidenstone Lighthouse. Also during those discussions I wondered what would cause a man to live at and care for a lighthouse all alone. Those discussions resulted in Meteor's Tale or what ultimately became Christmas at Sea Pines Cottage.
In 2000 Mike and I were dealing with a house contaminated by toxic mold and in an attempt to not obsess about all that was going on with the house and accompanying lawsuit we watched all 5 hours of the BBC/A&E Pride and Prejudice. That started me on a quest to learn as much about Jane Austen as I could and I read all her works and three biographies as well as books on the Georgian and Regency eras.
One of my very first novel writing projects was a time travel piece that I just couldn't seem to get finished. While I liked the premise I just couldn't seem to move through the story to a logical end. In our continuing effort to not dwell on the house Mike suggested we pull it out and work on it. But by that time I had a different idea for a time travel story. I had noticed in my research on Austen that no one was able to identify Darcy from her life as were virtually all her other characters. And so The Man Who Loved Jane Austen was born.
We didn't get out of the house in time so I lost Mike suddenly one night shortly after we completed the manuscript. We never did try to get any of the three books we did together  published and I can't say why, maybe it was the timing I don't know. But after Mike died I was determined to get them published so they wouldn't die with him. The original plan was as a tribute to him but the publisher wouldn't put his name on the cover. They wanted one name only and since I was available to promote the books it was mine they wanted to use.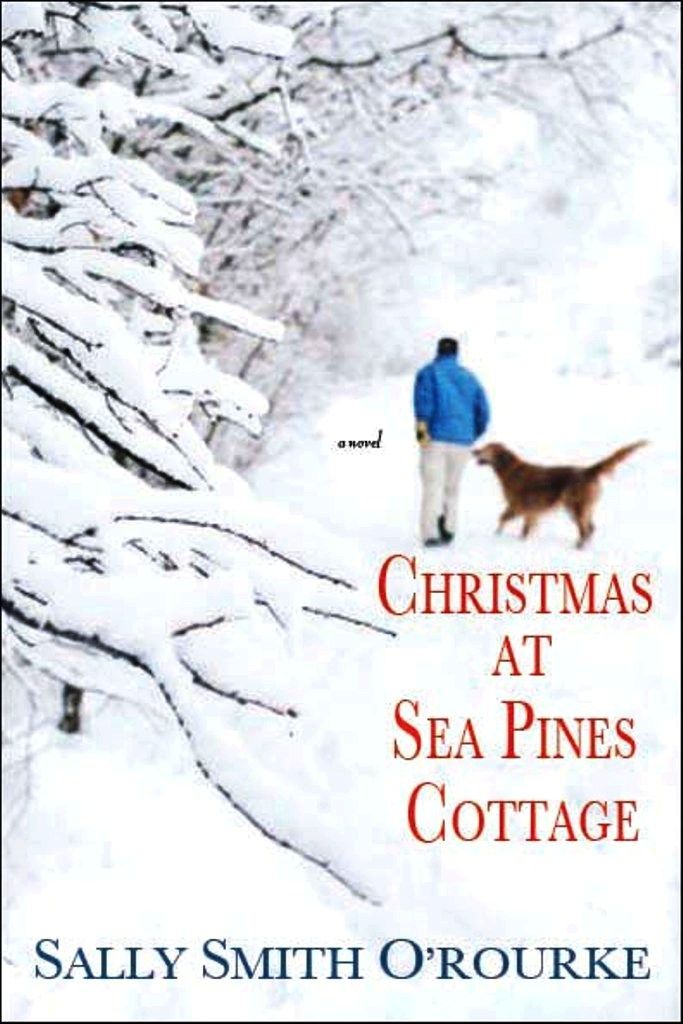 At least doing the revisions and editorial work on all three allowed Mike to be with me. It was also great practice, especially with Christmas at Sea Pines Cottage which was not originally a Christmas story. Keeping Mike's spirit alive makes writing easy, he was my teacher, my champion and while we can no longer share the experience when I write I feel him around me.
What did you do with your earliest efforts? Did anyone read them? Do you still have them?
Mike read all my writing but I never did anything with any of it. And then the health department recommended that anything that could not be cleaned with bleach be left in the house when we vacated it. We left most of our belongings including paper goods and electronics. I had never backed up my stuff so when we lost the computer I lost it all. Even the time travel piece Mike wanted to work on would have had to be started from scratch. I always backed up Mike's stuff and put the discs in a fire-proof safe which is why The Maidenstone Lighthouse and Meteor's Tale survived.
What made you choose to write in the genres/time periods you write in? 
Technically, I don't write in a genre or time period. My books are considered contemporary fiction or general fiction. The Maidenstone Lighthouse and Christmas at Sea Pines Cottage are entirely present day. The Man Who Loved Jane Austen and Yours Affectionately, Jane Austen are contemporary fiction with time travel, an aspect which makes the time period simply a product of hav
ing Jane Austen as one of the main characters in the years 1810 and 1813.
What do you enjoy most in the writing process? What parts of it do you really dislike?
When I write I feel as though Mike is with me and that makes me want to go on forever and never stop. But I have a full time job so that isn't possible and I often resent having to stop and go to bed so I can be bright eyed and bushy tailed for work the next day. A good thing when you work in the operating room.
The only part I could easily give up is promoting, I'm not much of a people person and I find doing it very difficult sometimes but it is necessary and I found out the hard way that having a 'traditional' publisher doesn't mean you don't have to do it. I do virtually all the promotion for all the books.
 How do you manage switches between genres/time periods? Do you find it a welcome change, crazy-making or a little of both?
At present I'm doing a blog tour for Yours Affectionately, Jane Austen (my first solo effort) which is a stand-alone continuation of the story we started in The Man Who Loved Jane Austen. I am also a contributing author at Austen Authors, have my own Austen website (Austenticity.com) and my own blog (sallysmithorourke.com). I'm working on my next project which is a contemporary story of reincarnation so I'm touching on two past time periods and present day for that, then present day and Regency England for Yours Affectionately, Jane Austen.
I'm not really sure how I keep it all straight, I guess I just compartmentalize well. When I'm working on the new book (Physician, Heal Thyself) I read the three or four chapters preceding the point where I plan to start work. But that doesn't work for the promotion stuff.  At some point I'm going to have to focus a bit more on the new book but until then I'll just chug along. I have noticed that doing the promotion for Yours Affectionately, Jane Austen is slowing the process of writing the new book but I shall persevere.
What is the most interesting thing you learned in doing research?
I love research so do it even if I'm not working on something specific. When I am researching something specific I research things that I don't necessarily plan to use but help give me a sense of the era, place or situations surrounding the things I'm writing.
There isn't really a single piece of information I've garnered over the years (and it's been many years) that I consider the most memorable but my in depth study of Jane Austen made me realize that her popularity and particularly my liking her work is a direct result of what I call her gentle but powerful feminism.
How do you keep the research straight?
Keeping the research straight can be a problem but for me I keep file folders on my desktop for notes and websites and for things I find not on the internet I have a real, hard copy file folder for each project.
What is the best piece of writing advice you have ever gotten?
Mike told me that you must treat writing as a job and do it every day. Even if you think you are uninspired and don't know what to write, write anyway. The next day you can read it and if it's as bad as you think, toss it but do it no matter what. So I do. Every day even if I'm exhausted I will, at the very least, read and edit whatever I wrote the night before. There are times I do research for a specific project and make notes for my next chapter but I always do something with what I'm writing.
Tell us about your current project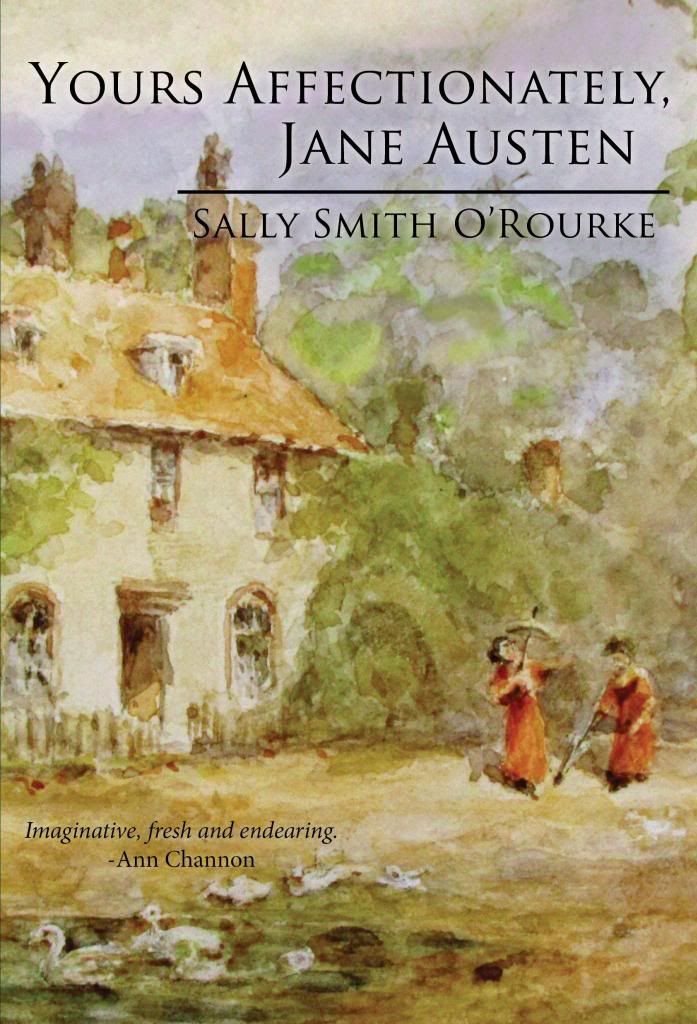 Yours Affectionately, Jane Austen was released November 29th. As I mentioned before it is a stand-alone continuation (I hate the word sequel) of The Man Who Loved Jane Austen. The Man Who Loved Jane Austen is set in present day New York and Virginia. Eliza Knight finds letters in an antique vanity; the unopened one is from Jane Austen to Fitzwilliam Darcy. Her attempt to discover if Darcy was real takes her to Pemberley Farms, Virginia. There the farm's owner, Fitz Darcy, spins a tale of time travel and romance in Chawton, England in May of 1810.
Yours Affectionately, Jane Austen takes up where TMWLJA left off. Eliza and Fitz are falling in love but she is wary of his stated feelings because she cannot understand how it's possible that he loved Jane Austen but now loves her. When it becomes evident that the time portal is still open they fly to England where Eliza fears he will go back to be with Jane. So the question becomes: will Jane be the wedge that divides Eliza and Fitz or the tie that binds them?
Next Project  
I'm working on a novel called Physician, Heal Thyself. It takes place in Pasadena, CA after a major earthquake. Anne, a psychiatrist is working with the Red Cross and people who have been traumatized by the earthquake. She runs into the man she was engaged to marry while in medical school but called off the wedding when she found him with another woman. After completing her education she meets and marries another man with whom she is very happy but he is killed in a plane crash. It becomes evident to everyone but Anne that she has never gotten passed the hurt of the canceled wedding or the death of her husband and seeing Ted brings it all to a head.
YOURS AFFECTIONATELY, JANE AUSTEN GIVEAWAY!!
In celebration of several lovely reviews I'm giving away two copies of the book to folks who leave a comment at my blog sallysmithorourke.com.
You can find Sally Smith O'Rourke online at:
http://austenticity.com (website)
http://sallysmithorourke.com (blog)
http://www.facebook.com/sally.s.orourke
https://twitter.com/Chawton1810  (@Chawton1810)
Related articles