Please join me in  welcoming Maggie Secara this morning.
.
When did you first start writing?
I feel like I must have been arranging words for grace and style since before I learned to talk, but that's probably not the case. I did write my first poem when I was about 8 years old. I can still recite it but really, you'd rather I didn't. Still, it both rhymed and scanned!
What did you do with your earliest efforts? Did anyone read them? Did you still have them?
Let's skip past those childish efforts, shall we. My mother loved everything I did, so we can take that as read. Skip ahead to my first efforts at fiction. I was a voracious reader, and wanted to write books from very early on. When I was 5 or 6, I was also a huge fan of an old TV show called Robin Hood: the Adventures in Sherwood Forest, starring Richard Greene. I learned so much from that show, even how to hold a bow and shoot an arrow. So it's probably no surprise that my first attempt at a novel was called Maid of Sherwood, and it was about a young girl who somehow gets sent back in time to Sherwood Forest, meets Robin Hood, and has all sorts of adventures. My best friend Nan is the only other person who has ever read any of it or, I suspect, ever will. Now and then she still asks me when I'm going to finish it. I'm pretty sure the original manuscript–hand-written on wide-ruled notebook paper–is long gone.
What made you choose to write in the genres/time periods you write in?
I don't think that's a decision, exactly. You sit down to write the story you have to tell. I've always loved history, especially medieval and Elizabethan English history. The books and films I like best have tended to be historical. Although, come to think of it, most of the films I watched on television as a kid weren't all that old, just significantly older than I was. The Sea Hawk, Captain Blood, Robin Hood (of course) were my favorite stories. In college I discovered Joseph Campbell and The Hero with 1,000 Faces. That developed into a more serious fascination with fairy tales and the landscape of Faerie, the realm of myth and folklore, and the nature of the hero. It was probably inevitable that when I got serious about my fiction writing, it would combine history and folklore somehow.
What do you enjoy most in the writing process? What parts of it do you really dislike?
It's a bit hard to explain, since it's not just telling the story that's so exciting. It's the words themselves. I may be staring at the empty screen or in the middle of a scene, it doesn't matter… something happens, maybe a sound, a line of music, a word on the TV in the next room, who knows, and I'm off and running again. And that's really when it's best. Feeling the words just spin out of my brain, flow out from my fingertips onto the screen however badly spelled. It's just such a rush! My favorite part of that is dialog. When that gets going well, it's like I'm watching the characters engage, and just taking their dictation.
I don't think there's any part of the writing I dislike. Parts of being a writer, certainly! Having to pay so much attention to marketing and promotion, which I'm not really suited to, takes time away from the writing. But it's what we have to do these days.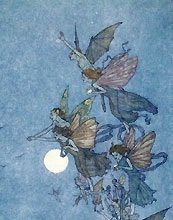 If you write in multiple genres how do you make the switch from one to the other? Do you find it a welcome change, crazy-making or a little of both?
When I wrote a romance, it was a historical romance. When I wrote a fantasy, it took the characters into history. So I guess my real genre is historical, and the rest is just variations on a theme. Truth is, the romance, Molly September, was started when I was much younger. And as fond as I am of it, I probably won't visit that world again. Fantasy just delights me and the historical setting gives me just the opportunities I need. In other words, it's not much of a switch, even when technically the genre is different.
Historical fiction takes a lot of research. What is the most memorable or interesting thing you've learned along the way?
Oh, that's a tough question. There have been so many fascinating and memorable things. In some ways, everything is interesting, so it's hard to pick anything out. I've been doing this for such a long time. Oh no wait. And this really is my favorite fun fact: in the sixteenth century, people never wore a ring on the middle finger of either hand. Seriously, you can look at portrait after portrait and never find one. Apparently this has something to do with an idea at the time that the middle finger is for fools. No one wanted to be thought a fool, so no rings on the middle finger! Not a fact that lends itself easily to use in a novel, but cool to know.
How do you get your ideas? Where do you look for ideas?
I really want to say, "I have no clue." I'm not aware of looking for ideas at all. They're just everywhere. The challenge is that a good idea for a story isn't a story. The world is full of interesting things, but none of them is worth anything without people to react and interact and engage with that idea. So really, with an idea in hand, the first thing I look for is a character, and I start asking questions. What if A happened? What if B got in the way? Would could they ask for help? What's at risk? And above all, what do they want? Then the ideas start to pop as I go along.
Most of the time the actual story evolves radically away from the original idea. The first book in my Harper Errant series, The Dragon Ring, started with asking those question about someone I know. What if he had to solve a mystery? By the time I'd answered all the other questions, it had evolved rather dramatically from a potential mystery into a fantasy quest. Now that my main character, Ben Harper has established himself as a problem solver for the king of Faerie, the ideas practically stumble over themselves to get in line.
In the new book, King's Raven, Ben's faerie sidekick Raven moves into a more central role. When he takes the brunt of a curse meant for his king, and is snatched into the past by a spell emanating from three different points in time, Ben has to join forces with an Elizabethan magus and a Victorian spinster to rescue Raven and stop a sorceress whose ancient grudge could unbind Oberon from his throne.
 Tell us a little about your current project.
After I finished Dragon Ring, I was still so excited about the characters and the world I'd created, that I spent the following summer telling Raven's story. Then when November came around again, I was all ready with ideas for The Mermaid Stair. The first draft has been sitting for almost two years now, but now its turn has come round. Ben and Raven team up again in what is essentially the search for a serial killer. You see, the fae folk of England's rivers, lakes, and streams are disappearing, and it's up to Ben and Raven to track down and stop the bitter man bent on their destruction. This time, Ben needs to brush up his Latin, because the boys are going to Roman Londinium as well as Elizabethan London
What's up next for you?
Just as Raven needed his own story after Dragon Ring, a pair of characters in King's Raven are begging for their own. I started Curse of the Crystal Palace at the end of 2011, but then I got involved in actually publishing the Harper Errant books at last, and I haven't had a chance to get back to it. So as soon as Mermaid Stair is out the door, it's back to Victorian London for a ghost story with an unusual twist: the ghost is an Assyrian princess with a grudge against the world that has forgotten her, and a thirst for blood and honey.

Website & Contact Information
Web/Blog: http://maggie-secara.com
Facebook: https://www.facebook.com/maggieswriting
Twitter: @maggiros
Email: maggiros@gmail.com