Join me in welcoming Donna Russo Morin to the site today.
When did you first start writing?
In the womb, or at least it feels that way in my mind. I did start writing as a very young child, probably as soon as I knew how to write.  My mother still has the stories I've written about numbers in love and animals wanting to be president.  My work became a little more serious during my junior and senior high school years, influenced by the turbulent times, turning to anti-war poetry as well as feminist treatises. My college years found me following the dark and gruesome path of the King (Stephen, of course). It was until a few years later that I found my true 'voice' in historical fiction.
What did you do with your earliest efforts? Did anyone read them? Did you still have them?
I've kept everything I've ever written, more as a reminder of where I've been and how far I've come. I began getting published with my short horror works and book reviews, which were published in newspapers and magazines across the country (pre-internet days).
What made you choose to write in the genres/time periods you write in?

I had read Gone with the Wind about five times by the time I was 18 (maybe more), but then some friends gave me Leon Uris's Trinity as a birthday present in college. It was the cream on the chocolate pie. It had brought history so alive for me; I was enraptured. Going back over my own work, I realized that previous attempts had fallen short because I was trying to force my 'voice' where it didn't belong. As soon as I realized the formal style with which I wrote belonged in historical fiction, I found success.
I am enamored with the Renaissance period…one can only wonder in awe at what alignment of the stars created such a burst of enlightenment. There is just so much happening in this period—artistic and scientific advancements, struggles for power, people of such brilliance—that I find almost infinite fodder for my pen. I tend toward the French as I find them so entertaining and their opulence so astounding. My Italian books originated due to my full Italian heritage, but now are firmly rooted there by the love of the land and its people. It is the birthplace of the Renaissance and I hope to bring the era to life through their lives.
 What do you enjoy most in the writing process? What parts of it do you really dislike?
This may sound cheesy or hokey or just plain ridiculous, but I love almost every part of the writing process. It is truly my greatest passion (save for my children—college aged young men now, but still at home). From the research and the discovery of the buried treasure there, to the pure mind riffing of creating a plot, to the merging of the two in the crafting of the words, to what I learn every time an editor/copy editor goes through my book, to the feedback from the readers on what my books have meant to them. It is all a gift and joy as far as I'm concerned.  The one thing that I wish I had more help with is in the promotion arena; so much is expected of the author these days that it becomes harder and harder to just be a writer, one must be a marketer as well.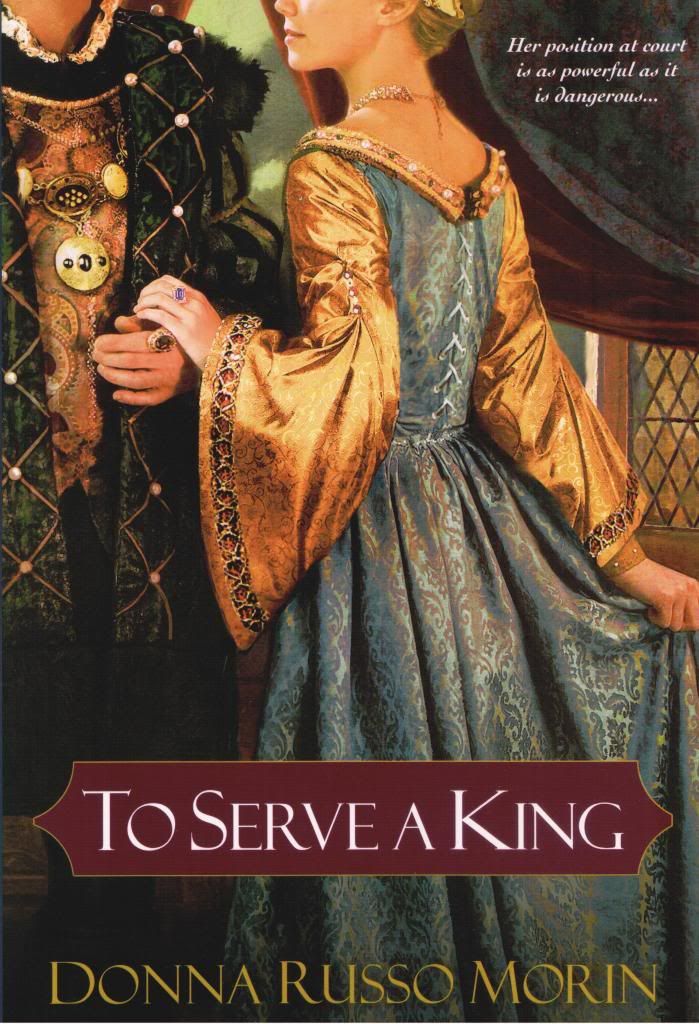 If you write in multiple genres how do you make the switch from one to the other? Do you find it a welcome change, crazy-making or a little of both?
I have written in other genres, but only one in novel form, and that was my first book (never published) in historical fantasy. I'm hoping to expand on it and turn it into a trilogy. I do find it a welcome change, especially as it's fantasy, as it allows me more creative freedom.
Historical fiction takes a lot of research. What is the most memorable or interesting thing you've learned along the way?
Research is one of my favorite aspects of being a historical fiction writer, especially the practical forms of research. For my first book, The Courtier's Secret, I took fencing lessons. For The Secret of the Glass, my second book, I took glass blowing lessons. For my third, To Serve a King, I took archery lessons and this is one that has really stayed with me; I now own my own bow and arrow and shoot (targets only) quite often. My latest release, The King's Agent, took me into the art world of Renaissance Italy and here, as well, I have become obsessed, influencing not only greater study but my next work in progress.
How do you get your ideas? Where do you look for ideas?
I consider myself somewhat blessed when it comes to ideas; I do in fact have so many ideas for so many books, I had better live a long life to get them all written. The first book, basically the desire of a woman to be a Musketeer came from my teenage years and the impression of the movie, The Three Musketeers, made in the 70s. The story of the glass makers of Murano, The Secret of the Glass, germinated from a five minute news story. My feelings for Francois I—that he lived in the shadow of Henry VIII—coalesced with my desire to write a spy novel to produce To Serve a King. In the research for that book, I found Francois's love of art (which is directly responsible for the magnificent museum we know of as the Louvre) and his Italian art agent. A rogue of a man named Battista della Palla. I found him so fascinating; I knew I had to make him a main character, which I did in The King's Agent. All the research in the art of the Renaissance period has given me the idea for my next project. It is a marvelous snowball effect that I happily roll with.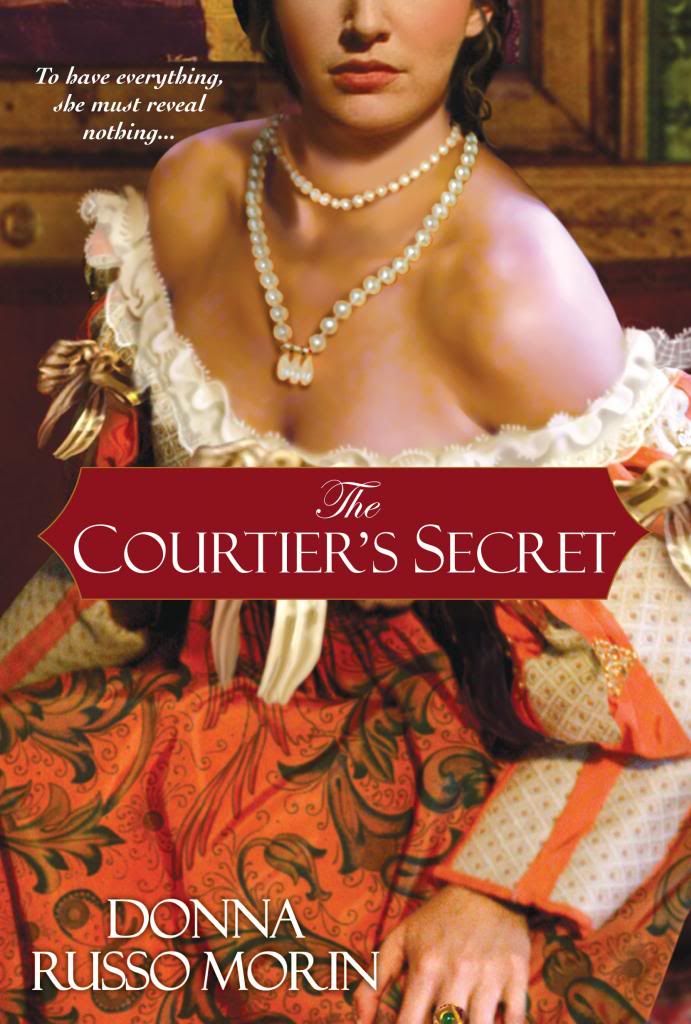 What's up next for you?
The research for the last two books has left me with an obsession for Italian Renaissance painting and artists, but I've grown tired and frustrated with the all-male club of it. In my current work in progress, it is the bonds of women—of girlfriends—coupled with that growing obsession of Renaissance art, that is inspiring a trilogy, one about the birth of the female Renaissance artist. The trilogy will feature six women in all, women from all the different ranks of Renaissance life, that are bound, at first, by their passion for art, but that are tied by the bonds of friendship that women seem to be able to experience on a much deeper level than men. Their stories will be set against the backdrop of Florence and some of the most traumatic events in that extraordinary city's history, both the gruesome and the magnificent. I hope to peel back the layers of female relationships, that universal, timeless experience—the good and the bad—within the construct and the depth of historical fiction.
You can find Donna at:
www.donnarussomorin.com
www.donnarussomorin.blogspot.com
Follow me on Twitter @DonnaRussoMorin
Friend me on Facebook http://www.facebook.com/Donna.Russo.Morin