This morning I am hosting Elizabeth Marshall.  I hope you enjoy getting to know her as much as I have.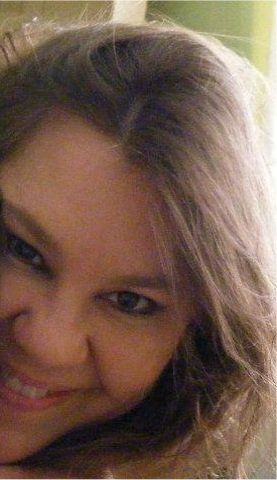 Thank you so much, Maria, for hosting me on your site and taking the time to do this interview. It is a great honour to be here.
When did you first start writing?
I've used the written word to create 'fantasy worlds' ever since I can remember, but it wasn't until very recently that I decided to turn those creations into books.
What did you do with your earliest efforts? Did anyone read them? Did you still have them?
*Smiling*, those early efforts made their way into the bin well before anyone had the chance to read them.
What made you choose to write in the genres/time periods you write in?
A book my mother gave me when I was about fourteen called 'Forever Amber', by Kathleen Winsor, was responsible for my obsession with History and the telling of Historically based stories. An over-active imagination is responsible for the fantasy elements of my stories.
What do you enjoy most in the writing process? What parts of it do you really dislike?
My favourite part of writing is the creation of the story, bringing the characters and their lives in my head to life. I love the friends I have made through writing too, and think they are probably the most valuable thing I have gained since I started writing. I don't think there is anything I dislike.
If you write in multiple genres how do you make the switch from one to the other? Do you find it a welcome change, crazy-making or a little of both?
I think it's more representative of life when you move in and out of genres with a story and mostly my characters set the pace. A certain amount of realism is injected when you add a touch of romance to an adventure, or mystery to an historical event. I love mixing genres because, to my mind, it is more representative of everyday life.
Historical fiction takes a lot of research. What is the most memorable or interesting thing you've learned along the way?
Oh, without doubt, the most interesting research I do is on Friday nights with my husband in an ancient pub called 'Ye Olde Starre Inne', just off Stonegate, in York's city centre. I find simple facts about the past most interesting, in particular the lifestyle of ordinary people. We live in a world full of colour and light today. In the past, fuel was expensive, candles almost completely unaffordable for most, windows small and often nonexistent and rich colours such as purple reserved only for the very wealthy and royalty. Cities were cramped and compact, dirty and dark, riddled with crime and extremely dangerous. Life was cheap, short and excruciatingly hard for the majority of people. These are things we often overlook when considering great historical events. Ordinary people and their life experiences matter just as much in the past as they do today.
How do you get your ideas? Where do you look for ideas?
Very rarely do I look for ideas. Mostly they come from ambling around ancient cities where old buildings just seem to come to life in my mind. I see places where people lived, gathered, worshiped, laughed, cried or grieved. I cannot walk down an alley without seeing the ghosts of its people. I feel a certain nostalgia and empathy for these faceless folk, a need to recognize their existence and to immortalize them in the telling of a story.
Tell us a little about your current project.
Currently I am working on book four and five of the 'Highland Secret Series'. Book two 'Beyond Time' and three 'Entwined' are currently being edited and will be ready for release very soon.
What's up next for you?
Gosh, I don't really know. I take each day as it comes, by nature I am a reactive character and planning the future isn't something I have had much success with. I hope to carry on writing, telling stories and using the written word to express the way I feel at any given moment. If someone is listening and enjoying what I have to say then that is an added bonus but it isn't what drives me to write.
Find her book at Amazon: 'When Fate Dictates'
Email:                    Elizabeth@elizabethmarshallwrites.com
Website:              http://www.elizabethmarshallwrites.com/
Twitter:                http://twitter.com/@em_writes
Facebook:           http://www.facebook.com/emwrites
Related articles