D.E. Meredith joins me this morning. I hope you enjoy this intriguing interview as much as I did.
When did you first start writing?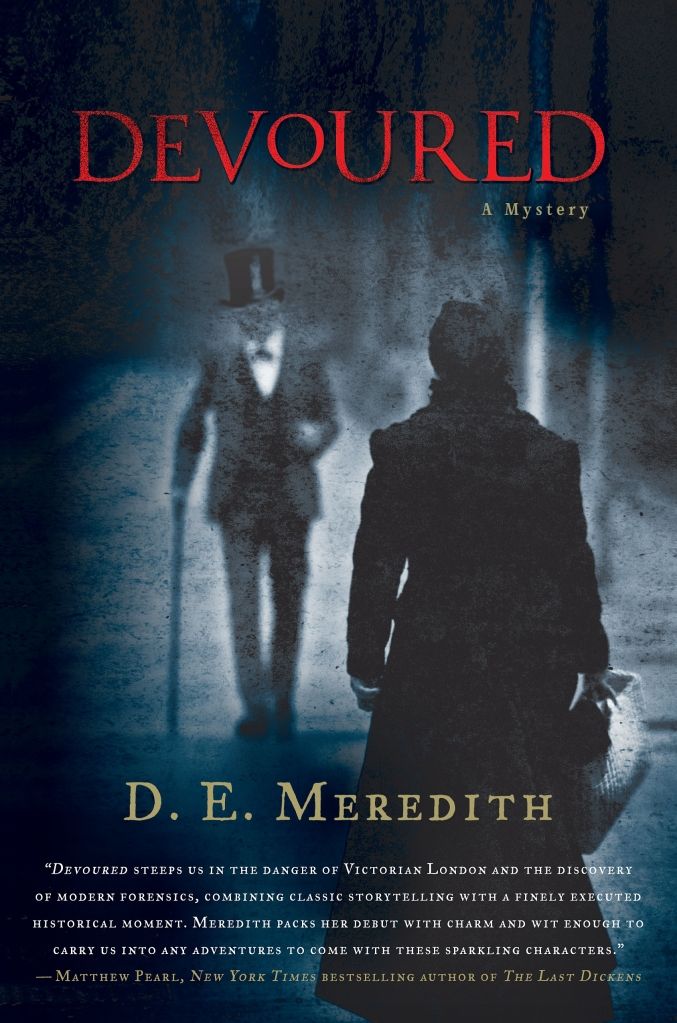 I started writing a few years ago, almost by accident. I had just been on one of my endless runs (I live near an amazingly beautiful London park close to the River Thames), was between contracts and found myself reading copy of a diary called "The Malay Archipelago" written by  an intrepid Nineteenth Century Naturalist called Alfred Russel Wallace.
And it blew me away.
The diary describes an intrepid adventure through the jungles of Borneo  during the 1850s and is an amazing window into the mind and times of one of the world's greatest Nineteenth Century naturalists .
Wallace was a scientific genius, overshadowed through history, by his far more famous contemporary, Charles Darwin. His diary with its ape hunts, beetle pinning and  taxidermy done on the hoof, set my imagination alight. I learnt what it meant to be a specimen collector in the 1850s, as  he travelled with his gun and his nets, into the remotest corners of the earth looking for birds, butterflies and beasts.
I started doodling initially on the back of envelope and felt there was a story here, a work of fiction.     I thought to myself,  if understanding flora and fauna was such a mind blowing experience for the Victorians (a bit like breaking the code for DNA  was for the C21st), then what about forensics?  What was happening with that, in the 1850s? And that let me to the dark world of what some readers have called "CSI meets The Victorians"  – the world of  my forensic "detectives", Professor Adolphus Hatton and his morgue assistant, the doughty, Monsieur Albert  Roumande.
The city they live in is a harsh one but their work – cutting up cadavers by the flicker of a tallow – shines light into a dark abyss of ignorance. Along the way, I've learnt about early forensic  techniques alongside my characters, who often have to innovate with methods such as the Metzger Mirror (for arsenic detection) and very early finger printing. For me, this early science of forensics is completely gripping and I've combined it with looking at the big political themes of the day – evolutionary theory in DEVOURED and Fenianism in THE DEVIL'S RIBBON
What did you do with your earliest efforts? Did anyone read them? Did you still have them?
I don't have any earlier efforts unless you count a story I wrote when I was four called "The Magic Donkey".  I did win a school prize for it – a bag of chocolate buttons from my infant school teacher. I never wrote another story again until I was forty three and that was the first draft of my debut novel DEVOURED. So no, sadly, my early musings are long gone. Poor "Magic Donkey" –  though if I close my eyes I can see him very clearly. He has a friendly face.
Truth is, I never harboured any early ambitions to be a writer.  It all came as rather a surprise. I just got inspired by the story of Wallace  and started hitting the keyboard. Within a few months I had 60,000 words or so and I was off. I got an agent and then there was the long haul of being  encouraged but rejected by UK publishers until St Martin's swept in from New York and gave me a two book deal. Now I'm having my series published by  A&B in the UK which is fantastic.  It's a weird route for my series to have taken – to be published in the US first, I'm told – but I think there are no hard and fast rules in the world of publishing.
Being lucky enough to work with Thomas Dunne has taught me a lot. I found their editors, who really get crime, to be fastidious, inspiring and great to work with.  I've been writing for five  years now, had two book published, am working on a third in the series and meantime, I've also written a very embryonic, first draft of a novel set in Rwanda where I worked for the Red Cross during the genocide, which is another work entirely. It's working title is BLOOD FOREST and it spends quite a lot of time stuffed in a drawer. I get it out every now and then  to see if its sorted itself yet – or not! I love it but it's very different from my forensic historical crime series.
What made you choose to write in the genres/time periods you write in?
I've always loved the Victorians and when I was at University chose to write (a not very good) dissertation on Tennyson.
Since then, I've read masses of Dickens (of course), Wilkie Collins, Conan Doyle, George Elliot, Robert Louis Stevenson and though not strictly Victorian, still sneaking in there in a fin de siècle kind of way, Henry James and Joseph Conrad. Conrad also loved The Malay Archipelago and it was an inspiration for "Heart of Darkness".
Plus, I live in a Victorian house and  London is a Victorian city. The Victorians are  all around me. I The sewage system in this city is Victorian and so are all the railway lines, the subway, most of the pavements and practically every single pub in London's  "Square Mile."
As for genre, I love crime. Who doesn't love a juicy murder?  I've always been a massive fan of Agatha Christie, PD James and especially Andrew Taylor , who is the master of historical crime. But it's TV where I really get my crime fix and  I can't get enough of   "Midsommer Murders," "Sherlock", "Lewis" and  re-runs of the 1980's brilliant "Inspector Morse" – I love the high body counts and the gothic, blood lust nature of it all.
What do you enjoy most in the writing process? What parts of it do you really dislike?
I love being immersed in a story when it takes over your life and almost writes itself. It's very intense; a total high. I run, cycle, don't drink, don't smoke etc so this is my fix, I guess  – this A Class drug called writing.
I dislike getting negative feedback (who doesn't?) but it's part of the job.  I'm getting used to it and developing  a rhino hide which is necessary for writing. I consider myself very lucky to be able to write, get published and have people read my work. So overall, my experience is a very positive one.
If you write in multiple genres how do you make the switch from one to the other? Do you find it a welcome change, crazy-making or a little of both?
I write in one genre – crime – and that's where I am staying. I might write different sub-sets of that genre  but that's for the future,  and for others to judge what they are. I just write the stories. I don't want to label what they are in advance. I have written both contemporary and historical and find no problem in switching voices, at all. In fact, I relish the challenge .
Historical fiction takes a lot of research. What is the most memorable or interesting thing you've learned along the way?
That forensics has come along way since the 1850s but  that we owe so much to the early experimenters and in particular to the Victorians scientists. They developed the industrial microscope, the Metzger Mirror, plate photography, finger printing, the beginnings of understanding how  to identify human blood stains, ballistics and so forth. The Victorians contribution to Science is incredible and without them, there would be no forensics or suspect profiling, because they were also the pioneers of psychiatry.
How do you get your ideas? Where do you look for ideas?
I read tons of books and I go to museums, then I shut my eyes and I imagine.
Tell us a little about your current project.
I am working on the third in the series of Hatton and Roumande which is nominally called "The Butcher of Smithfield". It's very dark but also fun,  or so I hope. It's ambitious because it has a number of layers to the story, and some big themes but I 've tapped into a huge area of Victorian science ( I can't say what it is or I will give the game away) which is fascinating and horrific  in equal measures – wonderful material for a crime writer.
What's up next for you?
Enjoying the launches of my books in the Uk with Allison &Busby who have done the most fantastic job with the new  editions – the Uk covers are a work of art – and just keeping at it! Sleeves rolled up, head down, lap top on and tappity tap like most writers I know. I'm hooked.
For US Editions of Devoured or The Devil's Ribbon go to: http://us.macmillan.com/thedevilsribbon/DEMeredith or any good book store/Amazon.com
For the beautiful new UK edition of Devoured go to: http://www.allisonandbusby.com/book/devoured-hardback