#9 Cat stole my glasses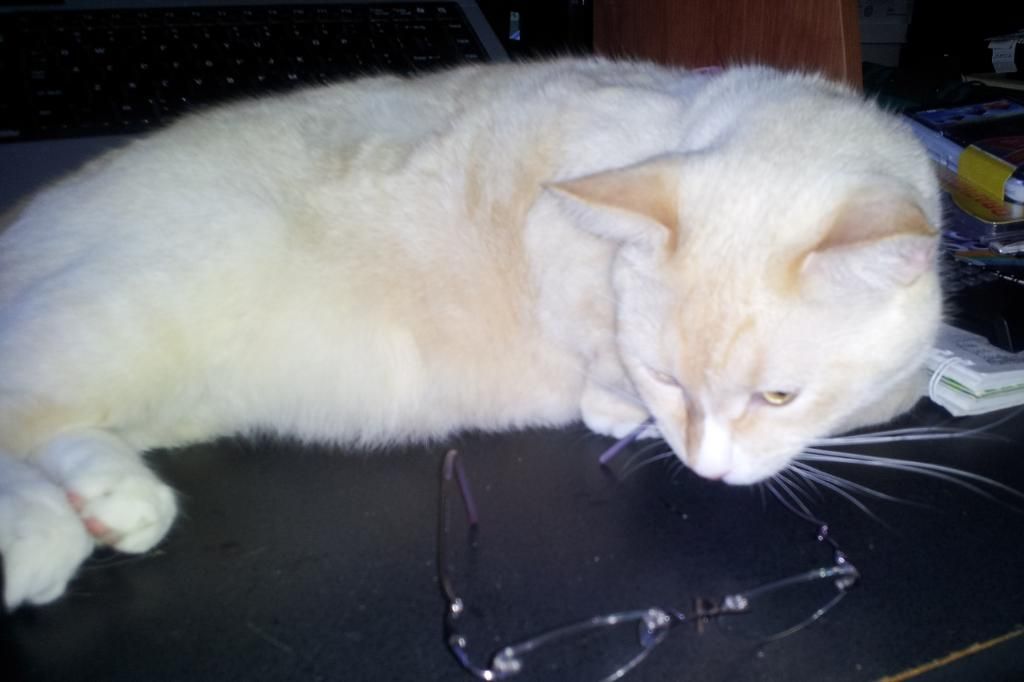 Here's another look at my oh-so-helpful editorial staff. They think they are helpful, but their idea of help and mine can strongly differ.
You met Whitie in my last installment of this list.  Well, he is oh so very helpful to me.  He wants to make sure that I don't get lonely while I'm editing, so he's a constant figure on the desk. He's there even more often since I make sure to considerately place my glasses there for him.
Deluded beast is utterly convinced that my glasses are a most exotic (and expensive!) cat toy, there just for his enjoyment. He gets rather put out when I take them away. So he has become adept at stealing them from me and has been caught running down the hall with them in his mouth.
My editors are so helpful.  They just doesn't seem to grasp that you can't edit if you can't see!